Location: 800 S Mint St  28202
Website: http://www.panthers.com/stadium
In the past couple of months we've tried to get some burgers at non-traditional burger places, including a bowling alley, baseball games, & the National Whitewater Center. When the Bobcats' season begins, we'll review the burgers there, and I hope to hit Carowinds before it closes.
It would seem incomplete to go to all of those places and ignore the most popular team in Charlotte, and I was lucky enough to be able to go to Bank of America stadium last week for their first preseason game against the Chicago Bears. My brother is a huge Bears fan 1, and got us a couple of tickets, so it seemed like a perfect opportunity to see what they had. Plus, I had never been there before, so I was just excited to go.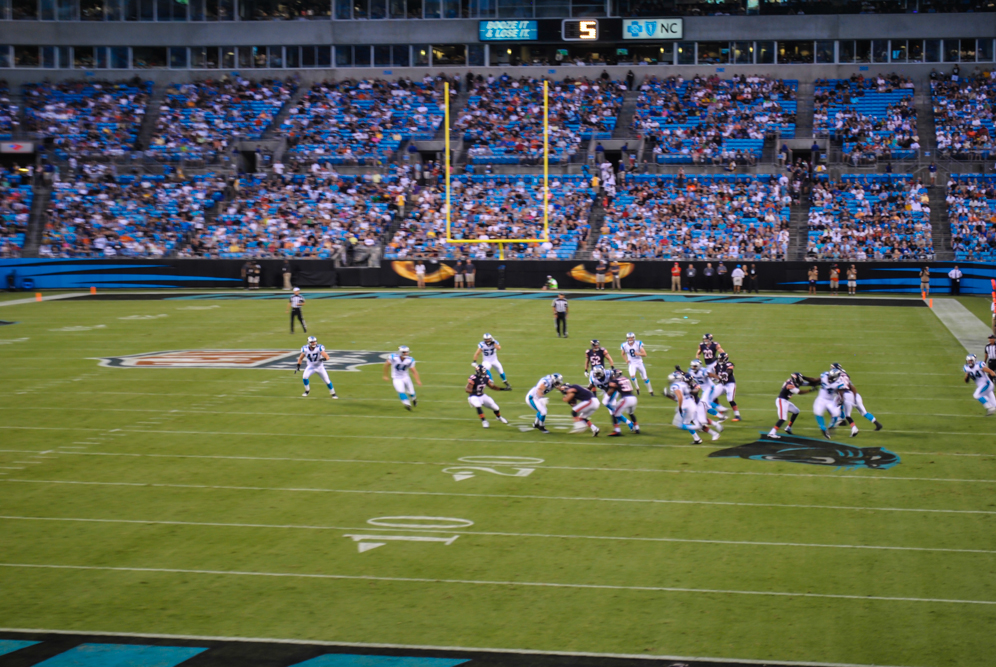 And we had pretty good seats.
After the first quarter, I took a break from the game 2 and walked around the lower bowl to find a burger. I was disappointed when all that I could find were Wendy's. At the regular concession stands they have dogs and brats. They have BBQ stands. You can find cheesesteaks from vendors on the concourse. But for burgers, I only saw Wendy's.
I walked to the upper concourse, and for a moment, I thought I had a burger place. I walked by a regular concession stand that this picture over it: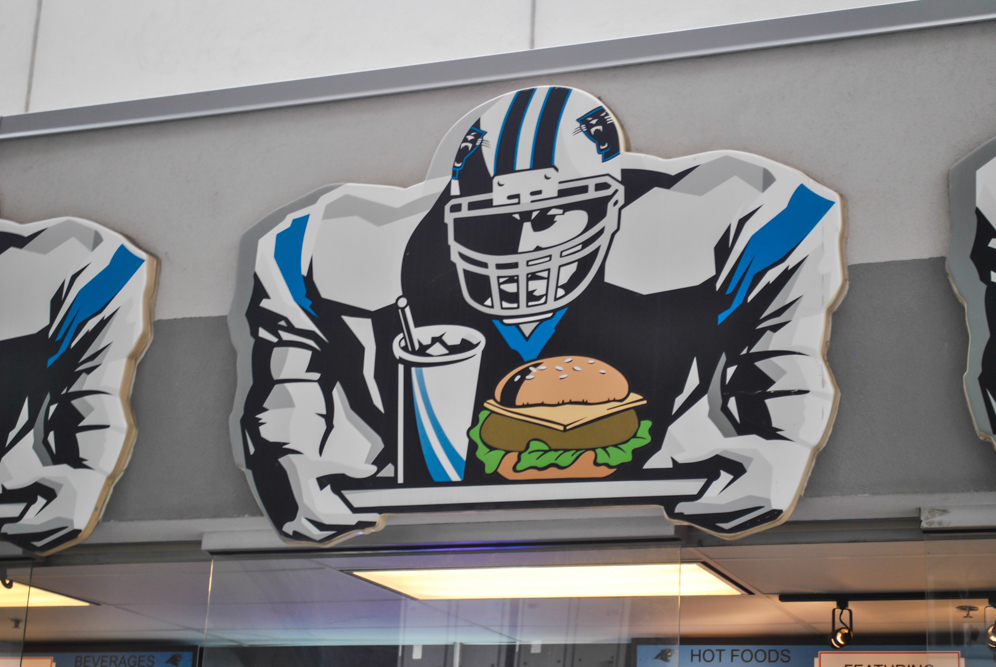 But, no, that was just Wendy's too, just without the logo in the front.
I even stopped by the Guest Services window and asked, just in case I missed one. They were extremely nice, but couldn't help.
Now, I suppose I could have reviewed their Wendy's burger. I don't necessarily have anything against Wendy's. 3. We just don't review national burger chains. It seems pointless.
So this isn't a review. More like a No-Review. I guess it's more of a report on what they have, and they don't have much. So there you go.
Um, I guess it goes without saying that Bank of America Stadium does not receive the Charlotte Burger Blog Seal of Approval. So, here's a picture of some cheerleaders.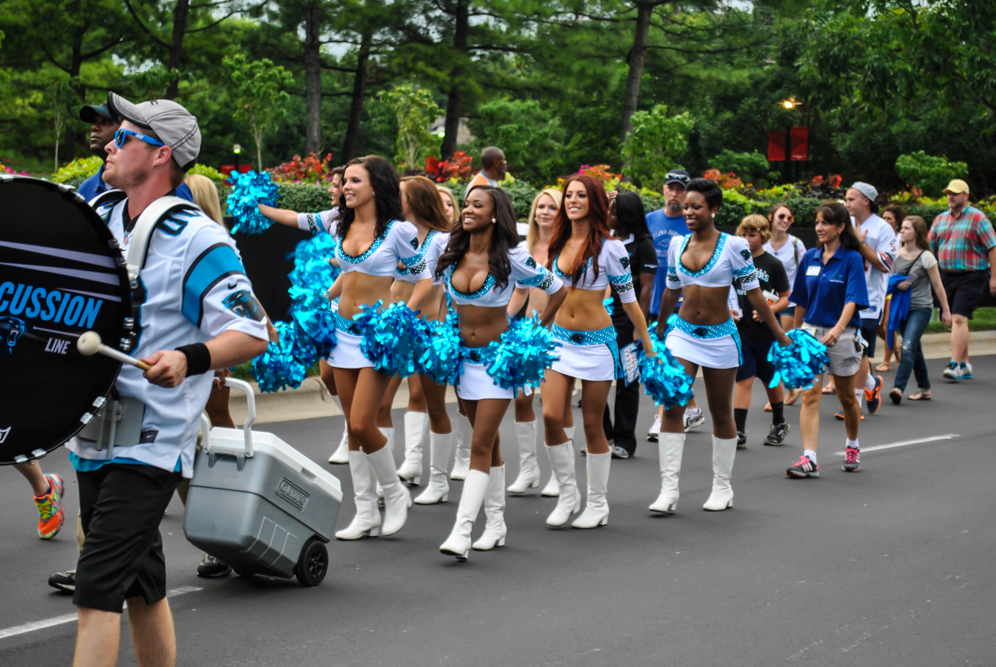 Nice.
Signed,

Notes:
He made his decisions about his favorite teams in 1986. He was ten years old, and the Bears won the Super Bowl and the Mets won the World Series. He's been loyal to both ever since. ↩
I didn't mind missing the action; it's a preseason game. It doesn't matter. ↩
Well, I do have something against the redhead in their new commercials. I hate that one where the guy is excited for jury duty because there is a great pub with a burger near the courthouse and she smugly shows off her Wendy's burger, you know, because that guy is clearly an idiot for not wanting fast food. Also, I've had that burger. It's fine. It's better than most fast food burgers. It's no substitute for a real burger. ↩