On June 1st something exciting is coming to the Plaza-Midwood burger scene. Moo & Brew is going to be a neighborhood burger joint with a passion for "great beer and good times."
Moo & Brew is  a joint collaboration between Ken Thomas, a VP of entertainment at the Ark Group, which develops the NC Music Factory, and Zach Current. Zach has a long history with the Charlotte restaurant scene. In advance of their opening, Zach invited us in the restaurant space as it was still in transit. We hung out and discussed burgers, beer, Plaza Midwood, and why I've never eaten truffles.
---
FROM PIZZA TO BURGERS
Charlotte Burger Blog: First, I have to say I used to live two houses back on Lamar Ave from you guys.
Zach Current: Oh, no shit? One of duplexes?
Charlotte Burger Blog: That's right, yeah.  
Zach Current: Cool, man. I partied in a few of those basements.
Charlotte Burger Blog: Oh yeah? I'm a little disappointed this didn't open sooner because I would have gone here all the time. My understanding is that you live pretty close to here.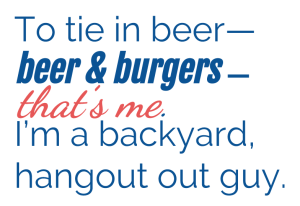 Zach Current: Yeah, three blocks away.
Charlotte Burger Blog: So, Zach, I understand that you worked with Fuel Pizza. Can you tell me more about that?
Zach Current: Well, I worked after college with this cool dude, Barry Wolfman for a couple years.
Charlotte Burger Blog: Is that the guy from Wolfman Pizza?
Zach Current: He was Wolfman Pizza. I had the pleasure of working with him. He [was/is] very, very smart. He's a culinary guy—very, very high standards for operations. He ran everything—the level of the music, where the chair was tucked, everything. Just a really great restaurateur and operator. And he got the boot from his own business and I was looking for something else to do, and I heard Fuel was looking for some people.I went to Fuel in my Wolfman uniform and I was hired on as a part of a new growth in our downtown stores. I got hired on as a GM there and then worked my way up to area director, ended up becoming director of operations, and then eventually became a partner there. I'm still a partner there.
I was there [at Fuel] for 13 and a half years. In the DC market I opened 5 restaurants. I opened 6 restaurants here in the Charlotte restaurant, and then was part of 5 different openings in New York.
But the travel to DC and New York and opening stores kind of stalled a little bit. I've got a 14 year old and a 10 year old, so it gets a little tiresome. My wife kind of got tired of being a married-single mother. I moved back to Charlotte and I got a little bit bored. I was just looking for a new opportunity. I'm still very friendly with the guys [at Fuel]. They're doing their thing. I'm working this thing out. My passion for pizza will never leave. I'm going to keep things real friendly with my buddies there. I have an affection for the guys at Fuel. But burgers was an obvious thing for me. To tie in beer—beer & burgers—that's me. I'm a backyard, hang out guy. Throw some burgers on the grill and try to get creative with what's left in the fridge. Try to outduel the neighbors and just try to have fun.
Charlotte Burger Blog: How did you get hooked up with Ken Thomas [from the NC Music Factory]?
Zach: Ken and I go way back. He was the general manager of Fat Tuesdays on the corner of 5th and College St. This is like, '94-'95. My wife worked for him as a server. Ken started the Moo & Brew Burger Festival, and it made so much sense to do a brick and mortar restaurant. At the same time, cosmically, our lives lined up.
We looked a few spots around here and heard Joe Hooper's was for sale. And now we're trying to make the best of it.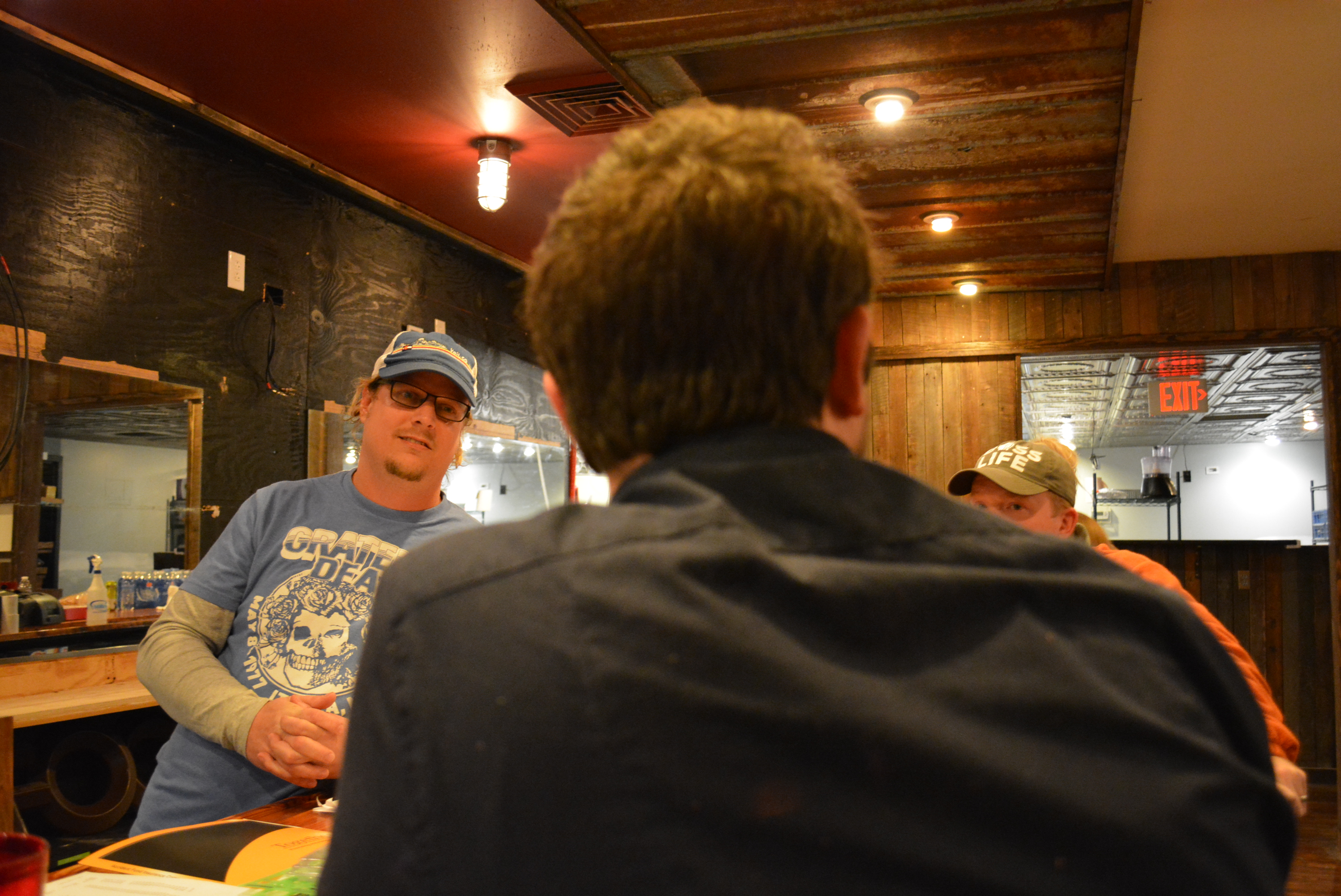 THE PLAZA-MIDWOOD EXPERIENCE
Charlotte Burger Blog: I remember before Joe Hooper's when this was a little barbecue shack…
Zach: The Rib Palace! Yeah.
Charlotte Burger Blog: I loved their barbecue.
Zach: Yeah, dude, you needed that sometimes, didn't you.
Charlotte Burger Blog: Oh yeah. This is a great location, because you're right here in the middle of where so much is happening. This is one of the centers of Charlotte growth right now.
Zach: Well, it's called Central Avenue for a reason.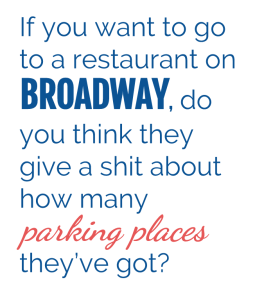 My wife and family and I have called this neighborhood home since 2001. This really will be a neighborhood joint.
Charlotte Burger Blog: Do you have any concerns about this area and its growth? I mean, you do have a sign out front right now with the url www.itsnotacondo.com.
Zach: You know, concerns are just the roadblocks that you have to go around. I don't re
ally have many that I can think of right now. With the location, parking is always an issue. The more walk-up traffic we can get the better. We're working on some parking solutions. We don't want to piss off the neighbors, taking their parking.

The city of Charlotte's government needs to keep up with demand and what their retail tenants are saying. If you go to a city that's already blossomed, you don't have to have a number of parking places per seat [like we do here]. If you want to go to a restaurant on Broadway, do you think they give a shit about how many parking places they've got? No. The same thing goes for most cities in and around America. I'm afraid the city council won't be able to keep up with what's going on in South End and Plaza-Midwood and will inhibit the growth of creative people who just want to put out something fun that the community deserves.
Charlotte Burger Blog: What exactly is the rule in terms of the number of parking places per seat?
Zach: It depends on what you're zoned. We're on a Pedscape Overlay, which means that this entire corridor is built pedestrian-friendly, so you get a reduction [in the number of parking spaces needed.] It's somewhere around 1 parking place for every 175 sq ft of retail space. So, we're fine here, it's not a big deal. It's more of me getting into my neighborhood spiel, what do we need here. All the apartments, all the condos, all the town-homes are excellent. We want to be where you can go park your car, throw the kids in a stroller, roll up to Moo & Brew, have a burger, have a beer, and just go right back home.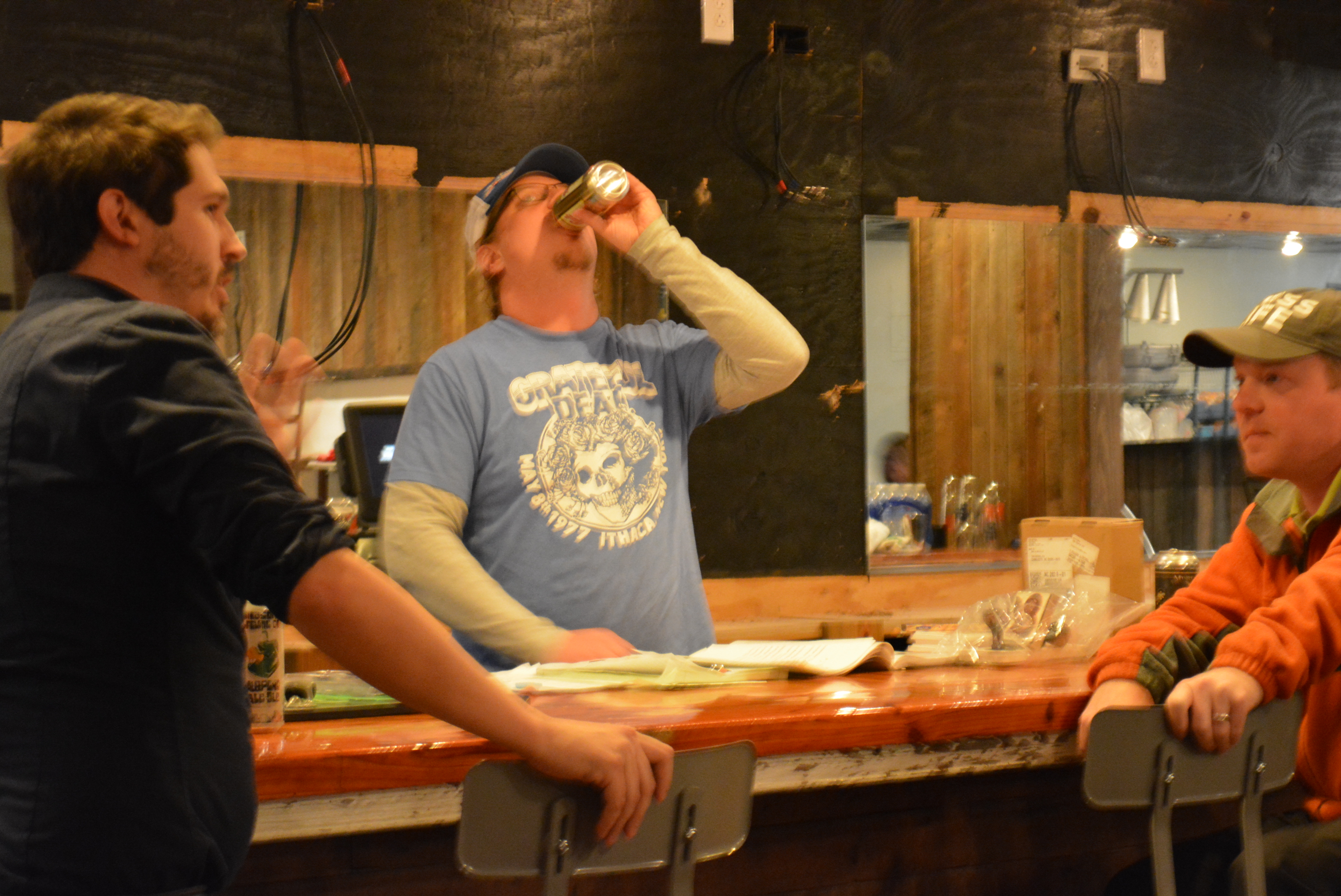 THE BREW  IN MOO & BREW
Charlotte Burger Blog: I want to talk to you about beer, because that's one half of your name. It's clearly super important. You're going to have a lot of taps, right?
Zach: Relatively speaking, yes. We're going to have 40 taps with an emphasis on local beers when it makes sense, but the emphasis is also going to be quality. So, if the best beer is being brewed in Oregon, then we're going to have an Oregon beer. We're going to listen to our customers.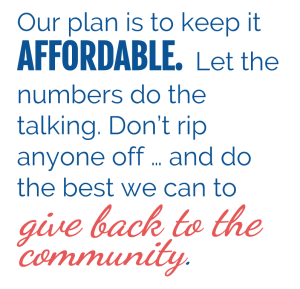 I have kids, like I said. We're all family guys. So, of these 40 taps, we're going to do some draft root beers, in the frozen mug, because you want to cheers your dad, you know? We're putting a nice ginger beer on draft as well. We're also going to do draft wine—we'll do two draft whites, we'll do a bubbly, and we'll do a flat. We're also going to be one of just a handful of places in town that offers a Tito's [Vodka] tap. We're going to be home of the $5 Tito's.
On top of those, we'll have 35 beers on tap. There will probably be ten that very rarely change. The others we'll rotate out, and we'll have internal discussions about what's going to work and what won't. We are going to offer a 20 oz PBR for $3. I was part of that crew that brought PBR to Charlotte at Fat City back in the day, and people still love it.
Our plan is to keep it affordable. Let the numbers do the talking. Don't rip anyone off. Mark our beer up to something that makes sense. We want to pay all of our staff a livable wage, and do the best we can to give back to the community.
Charlotte Burger Blog: How do you balance what to have on tap?
Zach: The wisdom is in the group. There's a guy by the name of Cesar [Leyva] that's helping us out. He's our beer wrangler, and he's a pro. He's got a podcast and a blog called Cheers Charlotte. He started with Ken at the Moo & Brew Festival. We're going to lean on him with his knowledge.
When it comes down to it, all things being equal, it's about which tap handles are moving and which aren't. If something's not, it's time to change. It doesn't matter what I like, it matters what you like. And we'll have between 80 to 100 just bottles and cans.
Charlotte Burger Blog: Wow. It is interesting. Whenever we started this blog I think there were 4 breweries here in town. Now it's just exploded.
Zach: Can you believe it? I'm a believer of the idea that there's no such thing as original thought. I'm trying to tune in to everything that's going on, and right now I think Charlotte is a special place because these breweries are changing the service model. If you had told me 3 years ago that we're going to go this place tucked into this warehouse district and it's going to be packed full of people and there's no waiters and everybody has to serve yourself? Man, if it's 60°, they're packed. It's great.
In Phase 2 of this growth we're going to open up this wall so that we have a window that opens for what we're calling brewery service. If you come out to have a beer and a burger and the full service part is full, you can come over to the beer garden and if you want a burger, walk up, order it, and take care of yourself over there. We're playing both sides of this. There's [still] 100 seats of full service where you can come in, take a load off, kick back, and we'll take care of everything.
We want to make sure that people have a good time. We're all about a good time. So if your idea of a good time is to, hey, let's go grab a beer and a quick sandwich, we can chill, let the dog run around, cool. That's your good time. Other people's good time is like, man, boss is buying. Let's sit in the corner, let's run up the bill, have some sweet-ass cocktails, you know what I mean? Everybody's idea is a little bit different and we're going to try to get involved in both.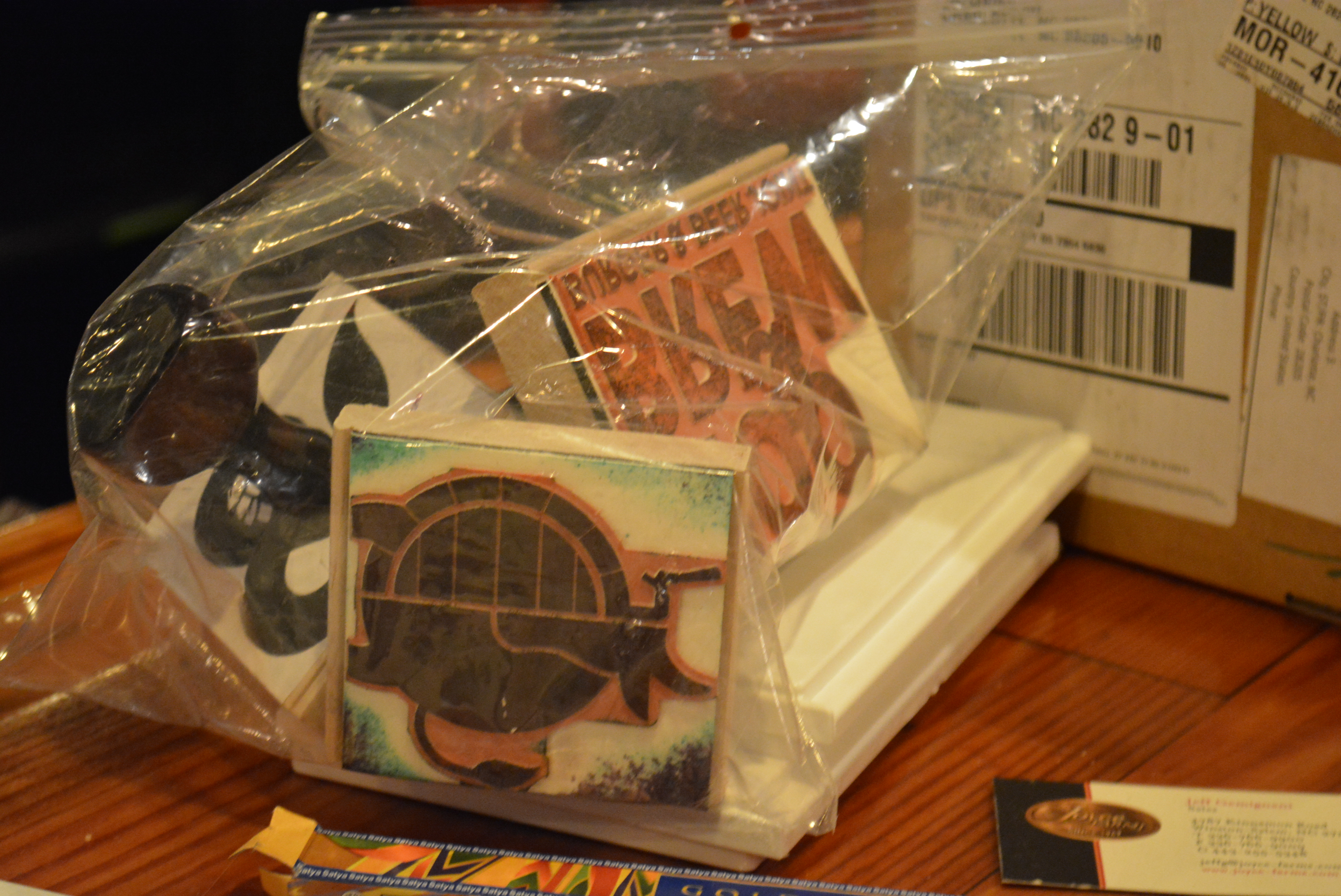 QUALITY BURGERS YOU CAN AFFORD
Charlotte Burger Blog: My understanding is that the idea of wanting things to be affordable for the customers is something you're going to do with the burgers as well.
Zach: There's a process that you have to go through when you're the one that is making the decisions. And you have to line up what it is that's going to guide your choices. Price isn't everything when you're deciding what product to sell. From everything that I've ever been a part of, quality has to the number one consideration. Whether that's in pizza or whether that's in anything. And somewhere in that scale, in the first 3 or 4 things that are important, price comes into play.
Now, do you like truffles?
Charlotte Burger Blog: [Lying, I nod my head yes]
Zach: Have you ever really had a real truffle?
Charlotte Burger Blog: No.
Zach: Why not? Because you can't afford it. Right? Price has to be part of it. Affordability is important. No matter how you make your money, it's yours. I don't want someone to come in and say great meal tonight, awesome, I loved it, and then they go get in the car and they're like, man, that was expensive. That's not what we're going to do.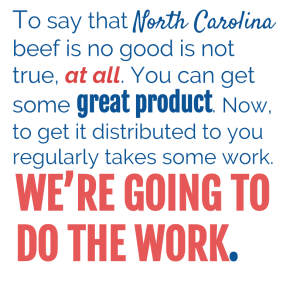 What we're going to do is going to be quality, and when you take a bite you're going to be like, I'm glad we came here. And when you get your bill there's not going to be any sticker shock.
Charlotte Burger Blog: I've heard from other restaurants that NC beef isn't quite the quality of other places. Would you agree?
Zach: Well, that's a pretty broad stroke. I've had some North Carolina beef that is outstanding. And the NC beef I've had that is outstanding is small batch farmers doing things where it's all about nutrition. The finished product is about the quality of life of the animal. To say that North Carolina beef is no good is not true, at all. You can get some great product. Now, to get it distributed to you regularly takes some work. We're going to do the work.
Charlotte Burger Blog: Can you tell me about your burger designs? Like how many burgers you're going to have on your menu?
Zach: We're going to offer somewhere around 8-10 burger-like sandwiches. With that, I think we're pretty close to being stuck on, 5 straight-up beef burgers. Some of the ones that we're really excited about are—
The Farmer's Daughter

. It's an awesome burger. It's a farm egg on top of a kick-ass Angus burger.
The Peter Piper.

It's going to be outstanding. We've got this appetizer called jalapeño firecrackers. We take jalapeños, wrap them in bacon, stuff them with pimento cheese and grill them. For this burger we're going to throw a couple of the jalapeño firecrackers on there with a jalapeño spread, and we'll tone it down with a little bit of Duke's mayo, and that's your burger.
The Moo & Brew Burger

. You mentioned earlier that Brew is half of our name. We've got this brew cheese, this beer cheese, and so our burger is mustard, beer-braised onions, an Angus beef patty, and on top of that you have a beer cheese and a house-made chili. And when I say chili what I really mean is just meat. Peppered meat that's cooked down, with heavy black pepper accents. Black pepper forward, white pepper back end. It's bad-ass.
On top of those we've got a backyard classic. We've got a portobello and Swiss with the beer-braised mushrooms. We're getting creative on the condiments, to make sure it all blends together.
Charlotte Burger Blog: And you're making your own condiments and sauces?
Zach: Yeah, as much as we can. We are making all our spreads and the things they make sense.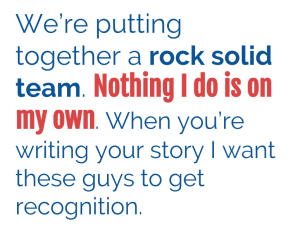 On top of those burgers, we're trying to add some things that make sense for people that aren't necessarily into burgers five days a week.[ref]i.e., people who are not us.[/ref] We've got a salmon burger. I've had a salmon burger that sucked and one that's awesome. The one that's awesome is a wild-caught salmon. You've got to go to Nova Scotia or Washington state. We're going to take that and make these awesome burger patties out of it. The sauce that goes with that is a caper-dill herb spread. It's light and fresh and tastes good.
Something that's outstanding is our turkey burgers. We're going to bring in turkey bacon. We're going to do a turkey bacon cheeseburger. Just try some different stuff. I spent some time in New Mexico as a kid, I lived there. I grew up in northern Missouri, and we went out to Custer State Park and Mount Rushmore, and every place that you go has a bison burger. We're trying to elevate that, and have that on our menu.
Charlotte Burger Blog: Well, thank you very much for taking the time to talk with us. Is there anything else you wanted to add?
Zach: Yeah. Ian Terhune is our burger guy. He used to work with me at Fuel Pizza about 8 years ago and left Fuel and was the opening General Manager of a concept called BT's Burger Joint. We stayed friendly, and this opportunity has presented itself, and decided to join back up with me. I'm really happy about that.
So we're putting together a rock solid team. Nothing I do is on my own. When you're writing your story I want these guys to get recognition.
---
We want to thank Zach for taking the time to sit down with us and talk about Moo & Brew. Again, you can check them out beginning on June 1st. They're right by the railroad tracks on Central in Plaza-Midwood.
You can also read about the Charlotte Burger Blog's experience at this year's Moo & Brew Burger Fest here.