Location: 222 S Caldwell St, 28202  –  The 21st Floor of the Skye Condominiums/Hyatt Building
Website: http://www.chefroccowhalen.com/fahrenheit-charlotte/
Fahrenheit is one of the premier upscale restaurants in Charlotte. It's notable for being the Queen City's "first open-air rooftop restaurant in Charlotte." Opened by Chef Rocco Whalen in 2014 on the 21st floor of the Skye Condominiums, Fahrenheit provides a stunning view of the city. In this review, Hereford breaks his piggy bank and tries to fit in with the banker-types in this review with a view.
Where have I seen Fahrenheit's owner, Chef Rocco Whalen, before?
You may have seen Chef Whalen in a couple of memorable appearances on the Food Network. I way too happy to learn in my pre-visit research that he appeared in 2013 in the very first season of Cutthroat Kitchen. Cutthroat Kitchen is one of my favorite shows on television, as it encompasses two of my favorite pastimes—food and being an absolute dick.
His appearance was still early in the show's run, so it was before some of the more creative sabotages emerged. At the time they were still focusing on challenges of a more culinary basis (try to cook with someone else's basket!) as opposed to challenges to a person's sanity (make cake batter….in a cement mixer!).
If you're interested in watching this episode, this is available on Netflix. It's season 1, episode 13: S'mores Sabotage. 1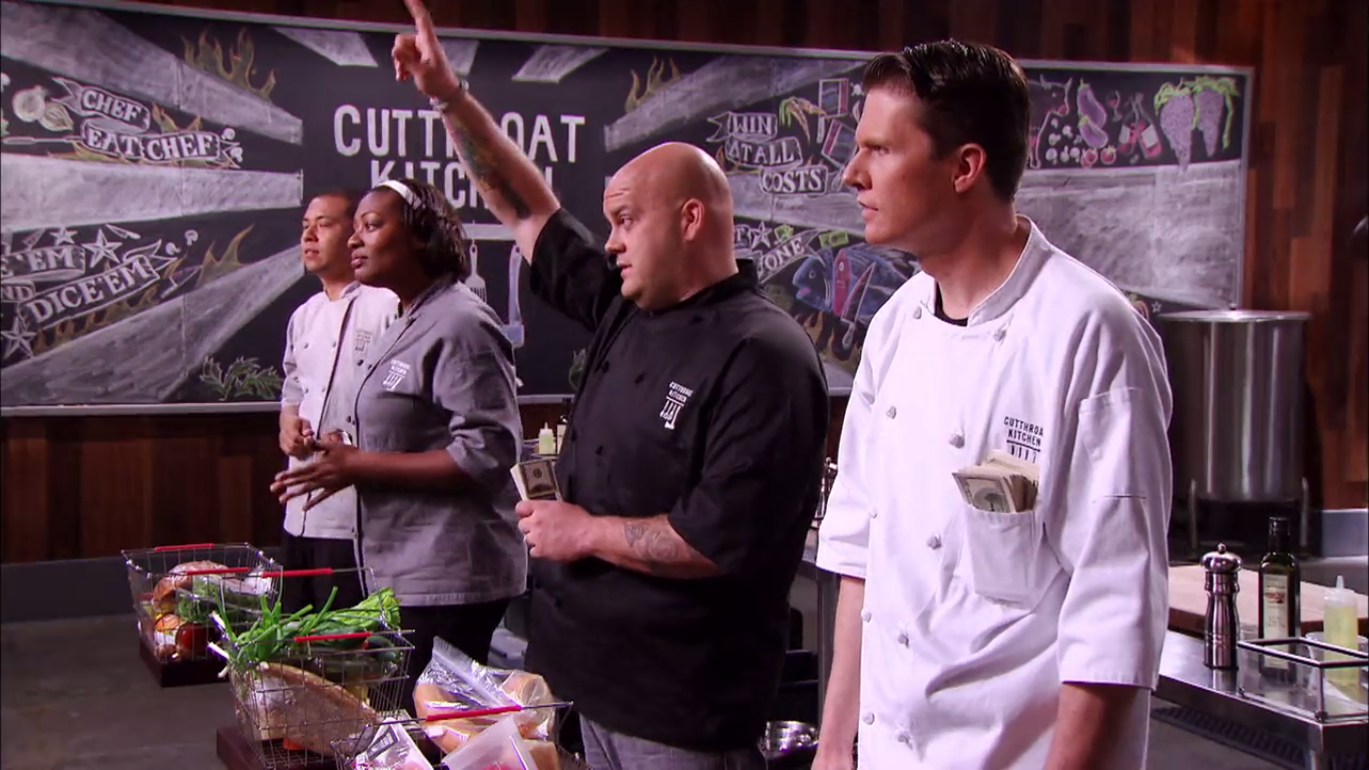 Cutthroat Kitchen, © Embassy Row Productions
Chef Whalen also appeared in an episode of the Food Network documentary series Fat Chef, which chronicled the difficulties that many chefs face with their weight. In the course of filming that show Chef Whalen lost over 100 lbs. That's damn respectable. I couldn't find a complete version of this episode, but you can read about Chef Whalen's experiences on the show here and you can view a short clip of the show about his struggles here.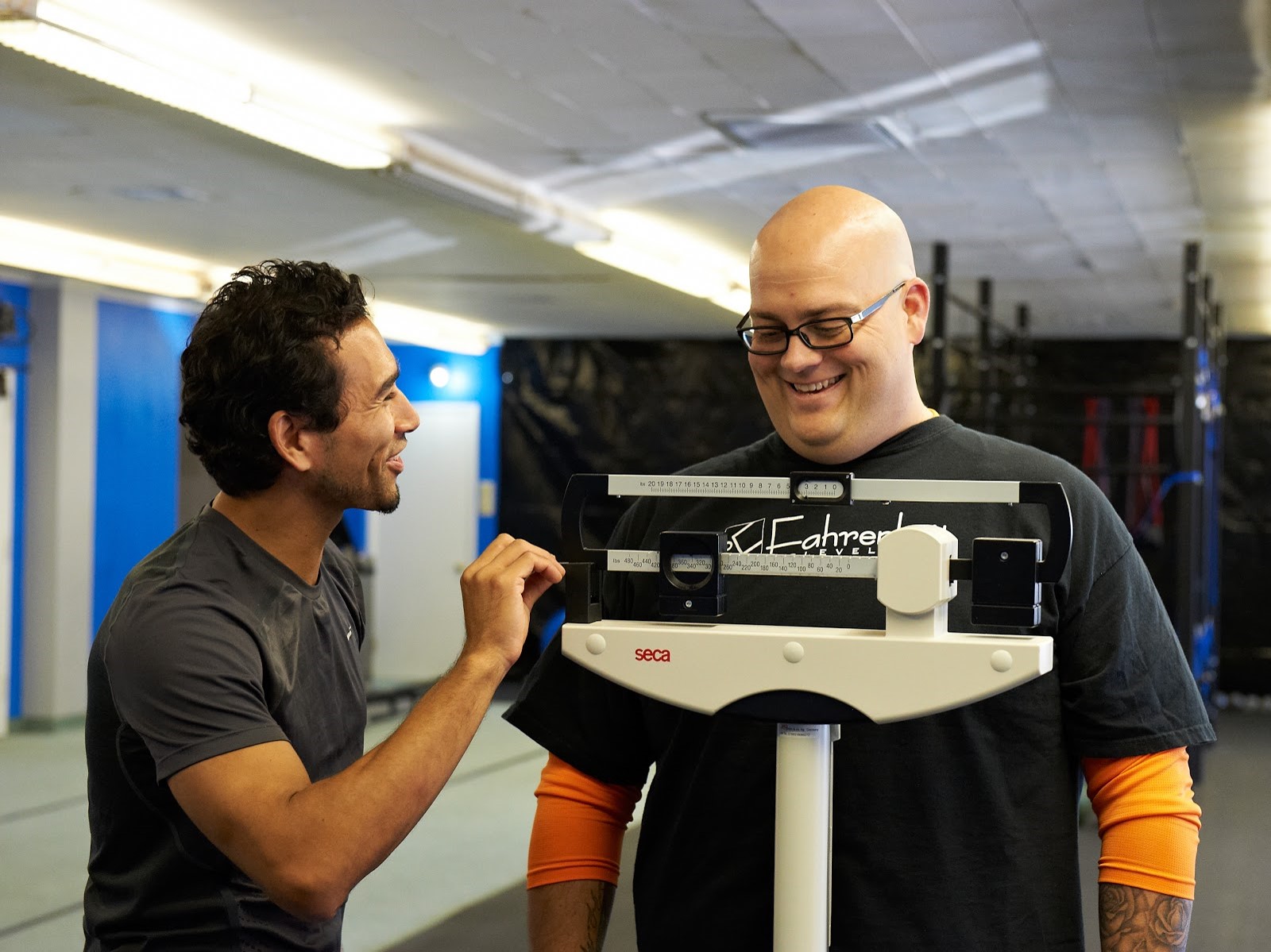 Fat Chef, © Kirkstall Road Entertainment
Whalen is originally from Ohio, and is a former student of none other than Wolfgang Puck 2. After working at Spago in Beverly Hills, he returned to Cleveland to open the original Fahrenheit. 3 He splits his time between between both cities and both restaurants. 4
Why is the restaurant called Fahrenheit?
I'm not sure, I didn't think to ask anyone. Sometimes I'm terrible at my job. I doubt it's anything more than, "it sounds cool" and it makes people think it's a "hot" restaurant. Of course, there's no reason why Fahrenheit should make you think of hot. It could just as easily make you think of cold, and I'm not sure why it doesn't.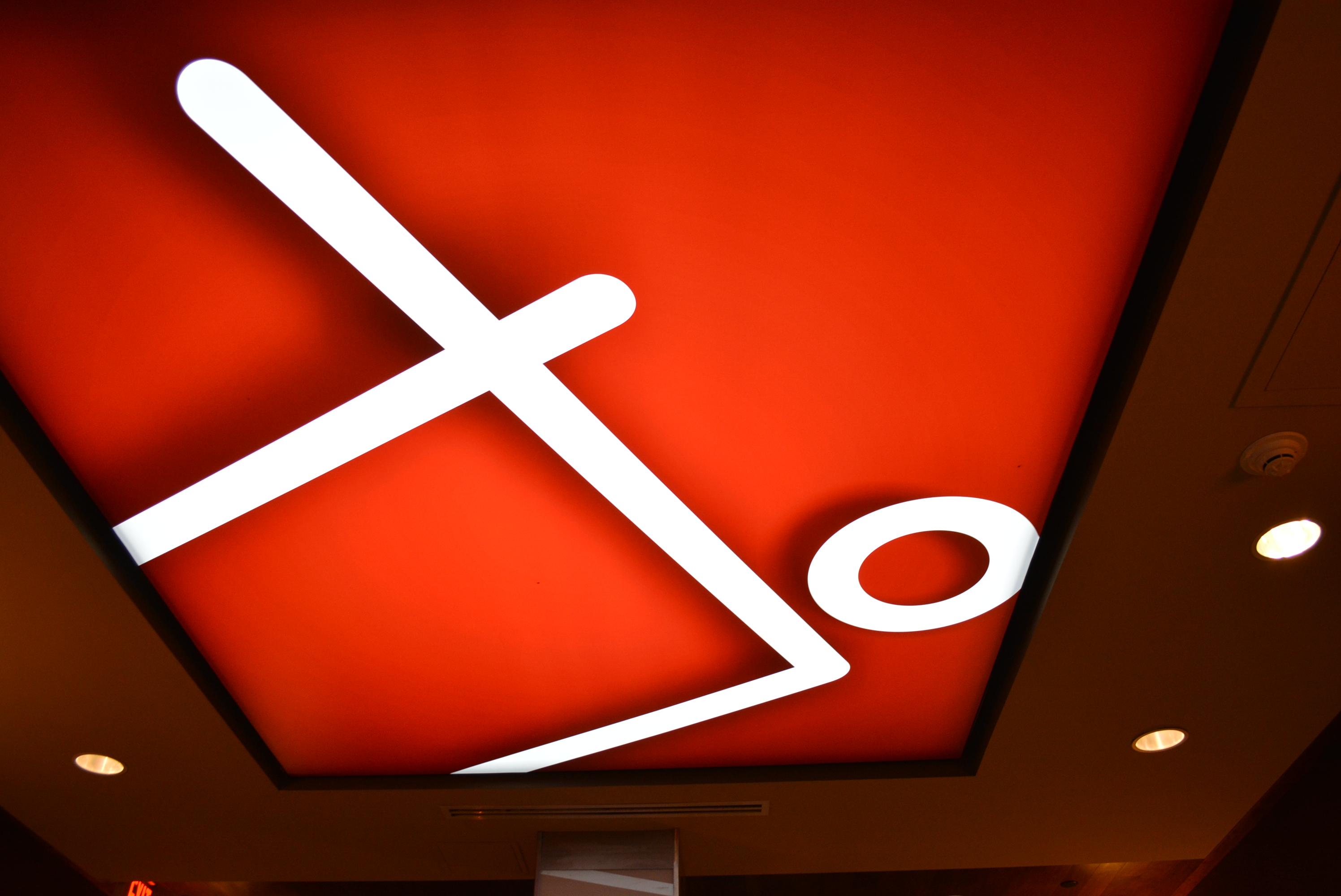 I know Uptown can sometimes be crazy. What's the parking situation like?
Unless you've parked someone else in the city and walked there (which I'm sure a lot of the business-types do), you'll have to hand your car over to the valet when you get to Sky condominiums building. There's two types of people in the world when it comes to valet services—those who worry about what will happen to their car when they drop it off with the guy, and those who worry about what will happen to the poor guy when he has to deal with your car. You can guess which one I am. I always feel sorry for the guys.
After dropping my car off, I went into the lobby. There's a couple of elevators for the hotel and condominium sections of this building, but the one you want go to Fahrenheit is at the far end from the lobby doors, and it'll take you up to the 21st floor.
What's the point of having a restaurant on the 21st floor?
It's the view, of course. I always see gorgeous pictures of their patio on Instagram. I was a bit early for my reservation, so I ordered a beer at the bar then walked outside. It was all that it was advertised to be.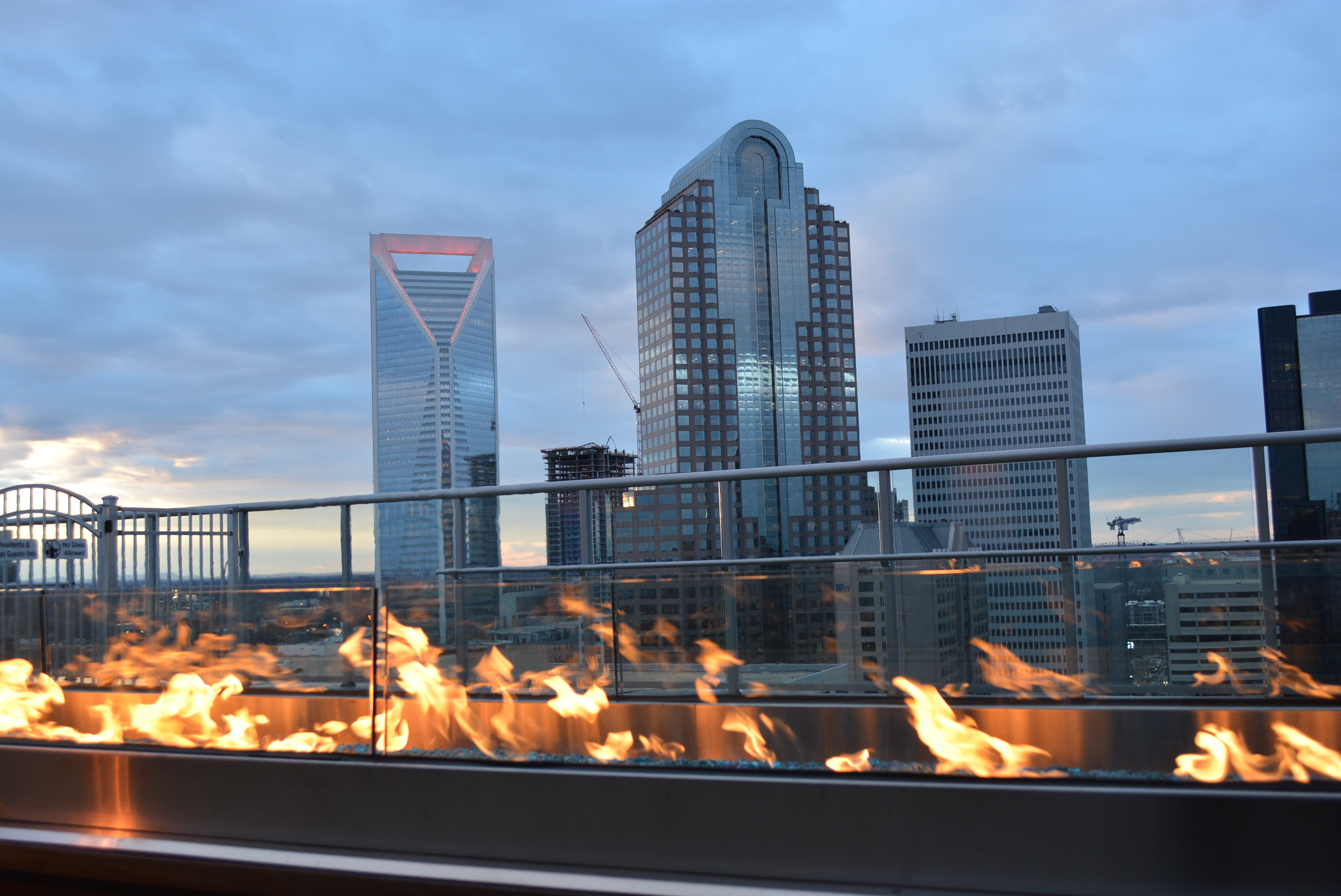 If we want to consider Charlotte a real city and not just an overly populated small town, we need places like Fahrenheit. I mean, just look at it: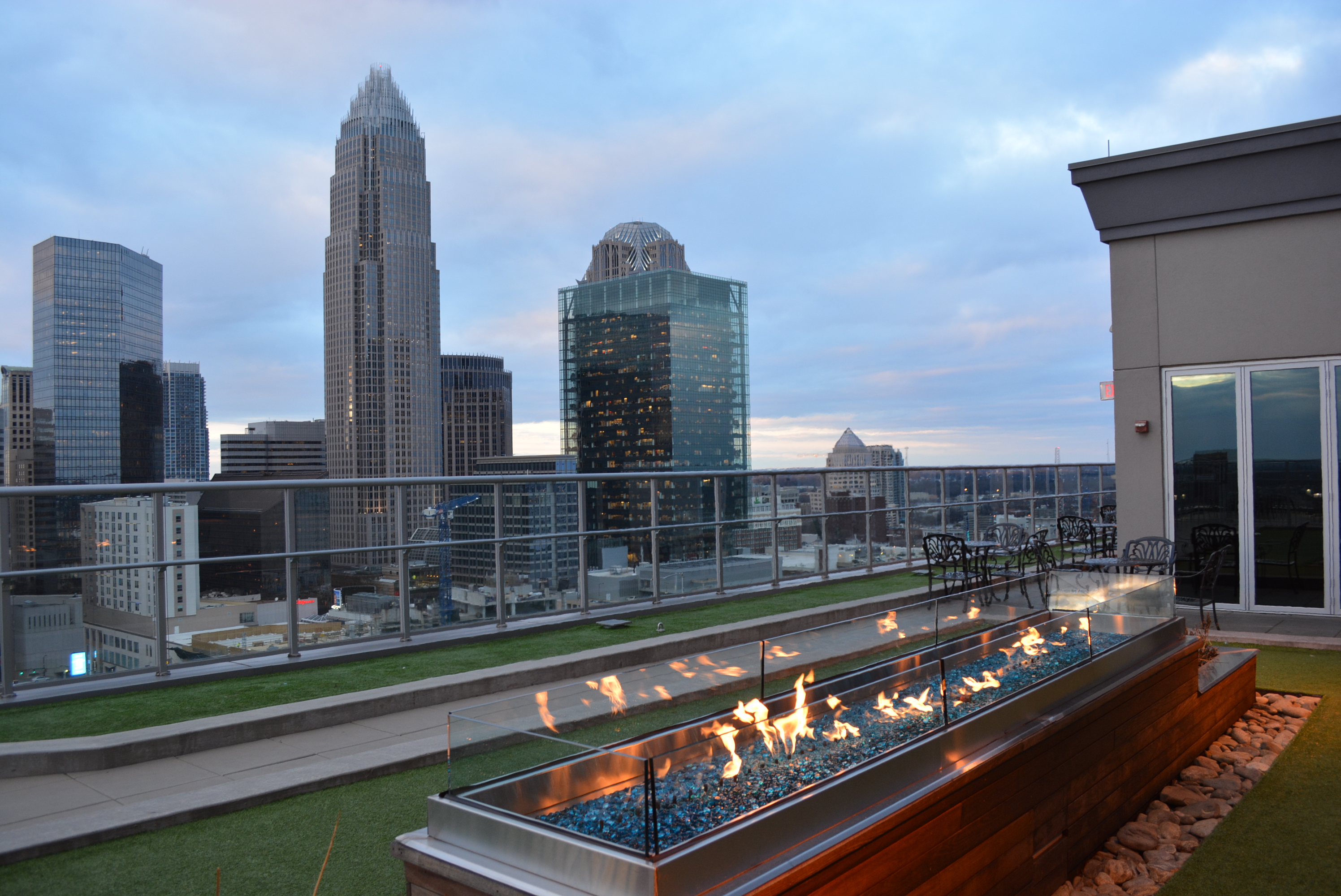 No matter what else I say about this place, these pictures should make you want to go. It's that spectacular.
The inside is fantastic as well. They've arranged the entire dining room to complement that view. In fact, they turn each table towards the window. It feels like you're dining with the city itself.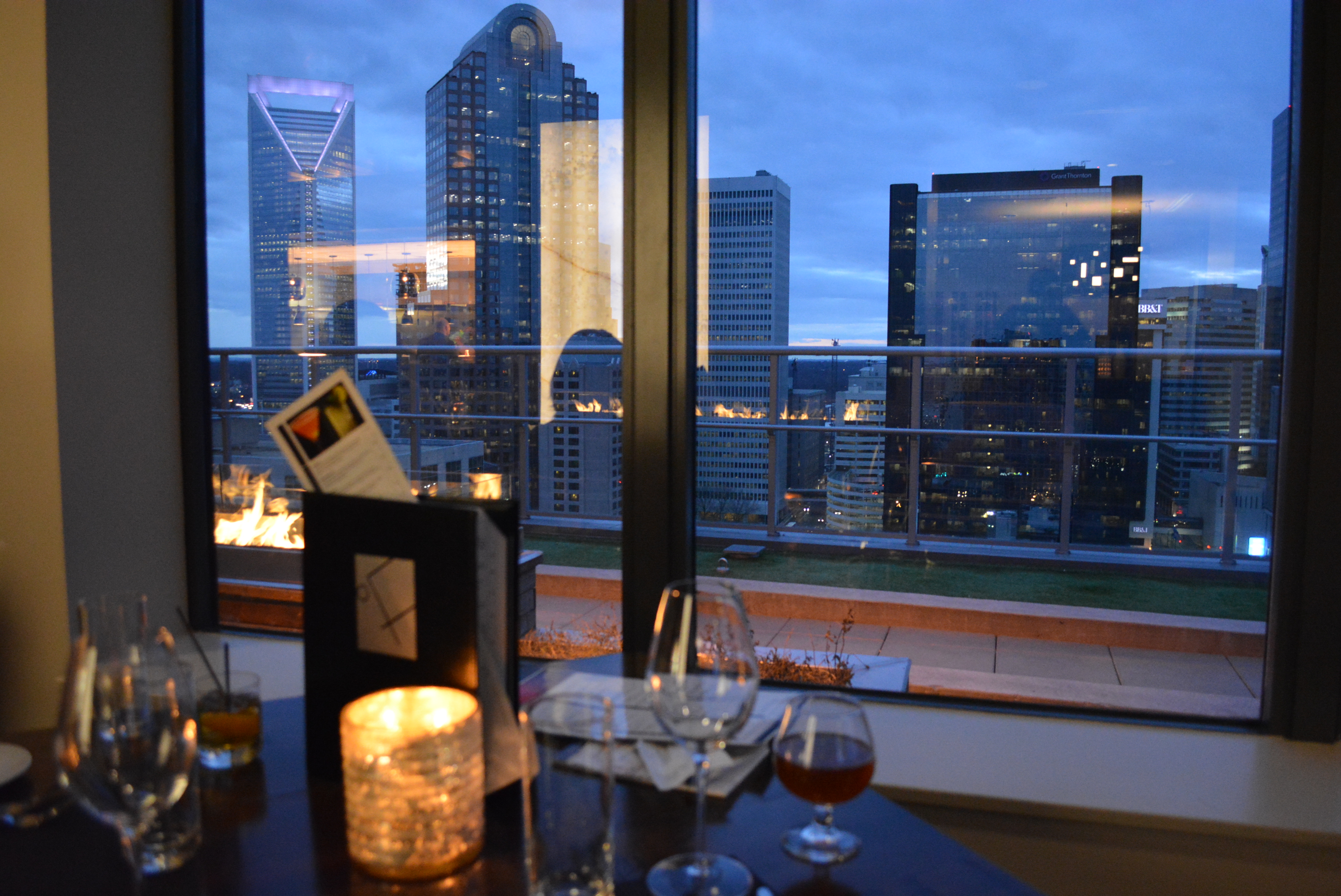 I'm just a kid from a small town, so I don't ever really get over the skyline.
Can I afford to eat at Fahrenheit?
Fahrenheit is not South 21. This is fine dining, and the prices reflect that. Entrées are generally 20-40 dollars and it's very easy to spend a couple of hundred dollars here. That said, the burger is a very reasonable $14, so I came out okay on this visit.
That burger, the only one Fahrenheit has on their menu, the Griddled Creekstone Farms Burger. My server told me on this visit that the chef (not Rocco Whalen, so I guess their executive chef for this location) was trying a small experiment for their burger. They usually make their own brioche buns, and in fact that's what the description on the menu said they had. Tonight, though, they were trying out a pretzel bun. I was told they were eager to hear my opinion. So, here it is:
The Tale of the Tape:
EXHIBIT A:  GRIDDLED CREEKSTONE FARMS BURGER
(with Grand Cru gruyere, Heritage Farms bacon, tomato "jam," arugula, and a pretzel bun)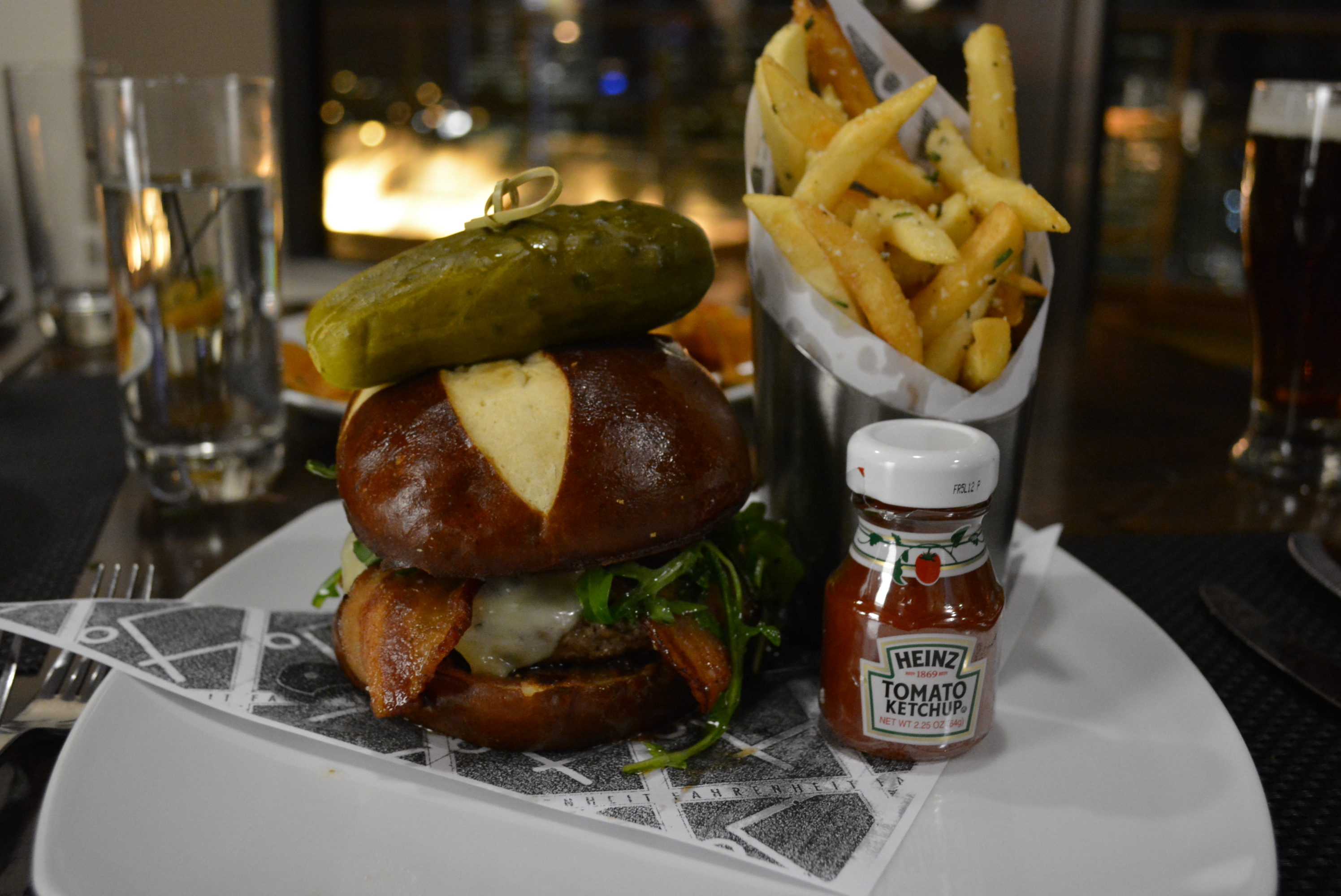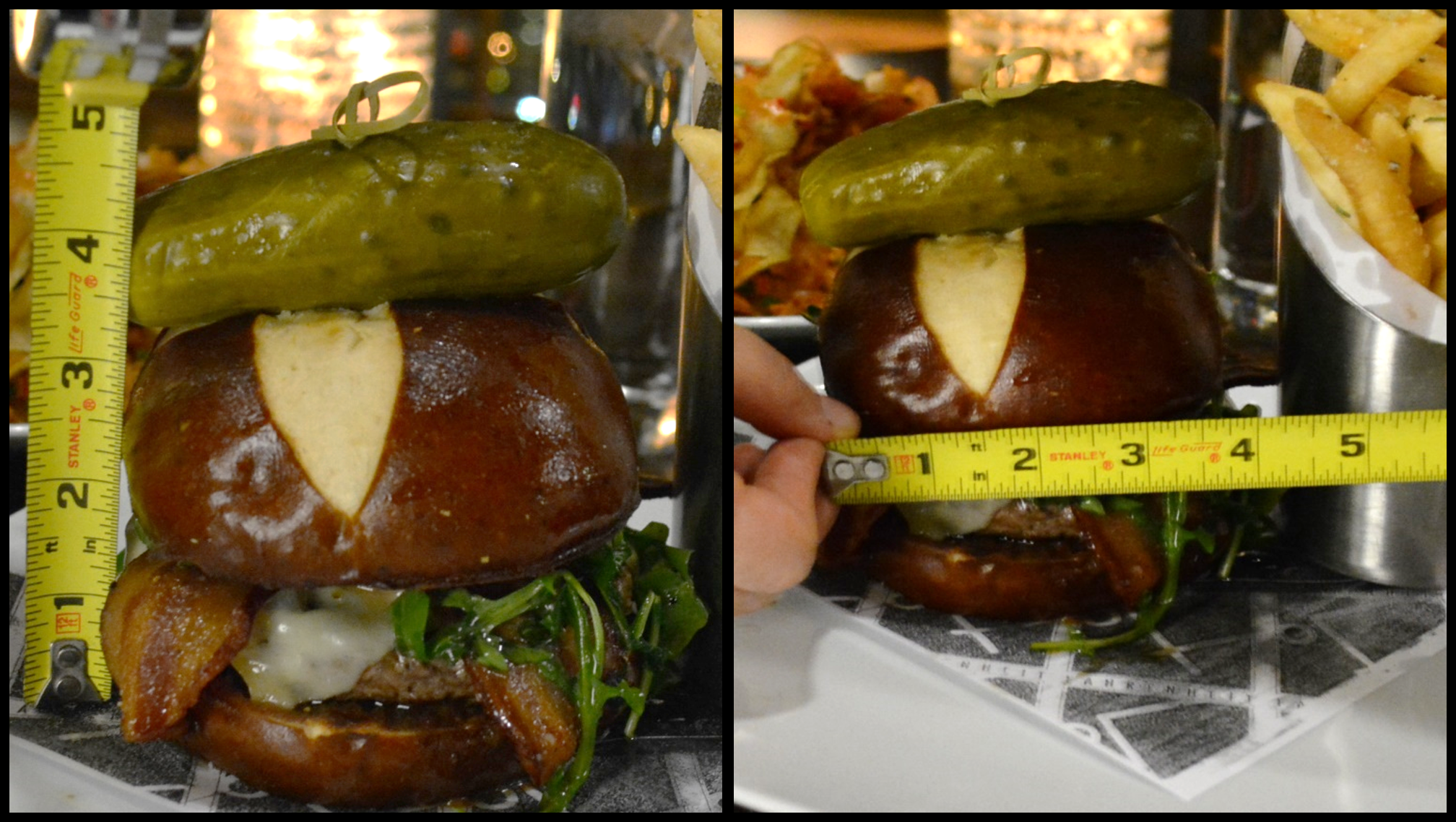 Official Weight: I don't know, the battery died on my scale. I'm going to get this right eventually.
Official Diameter: 4 inches
Official Height: 3.5 inches without pickle, 4.5 inches with pickle
Cost: $14
Cooked to order: Yes
One of the things I love about Fahrenheit is that they care very much about how they source their ingredients. When you read the description of that burger you find out where your beef comes from. Creekstone Farms is a cattle farm that's run out of Kansas, that's apparently known for their attempt to test all their cattle for "Mad Cow's Disease." (At least that's what their Wikipedia page tells me.) Heritage Farms is a North Carolina pork producer. They clearly care about their ingredients. I was also told that Fahrenheit has a rooftop garden where they grow some of the herbs they use in their cocktails and recipes. And look at that little ketchup bottle!
You can taste their quality and attention to detail as soon as you bite into this burgers. This was one of the richest burgers I've ever eaten. The beef was seasoned perfectly, and cooked perfectly as well. As you can see in the picture above, they use a healthysized 5  slice of bacon. It was thick and smoky and salty, but that saltiness was balanced by the sweetness of the tomato jam augmented by the peppery-ness of the arugula.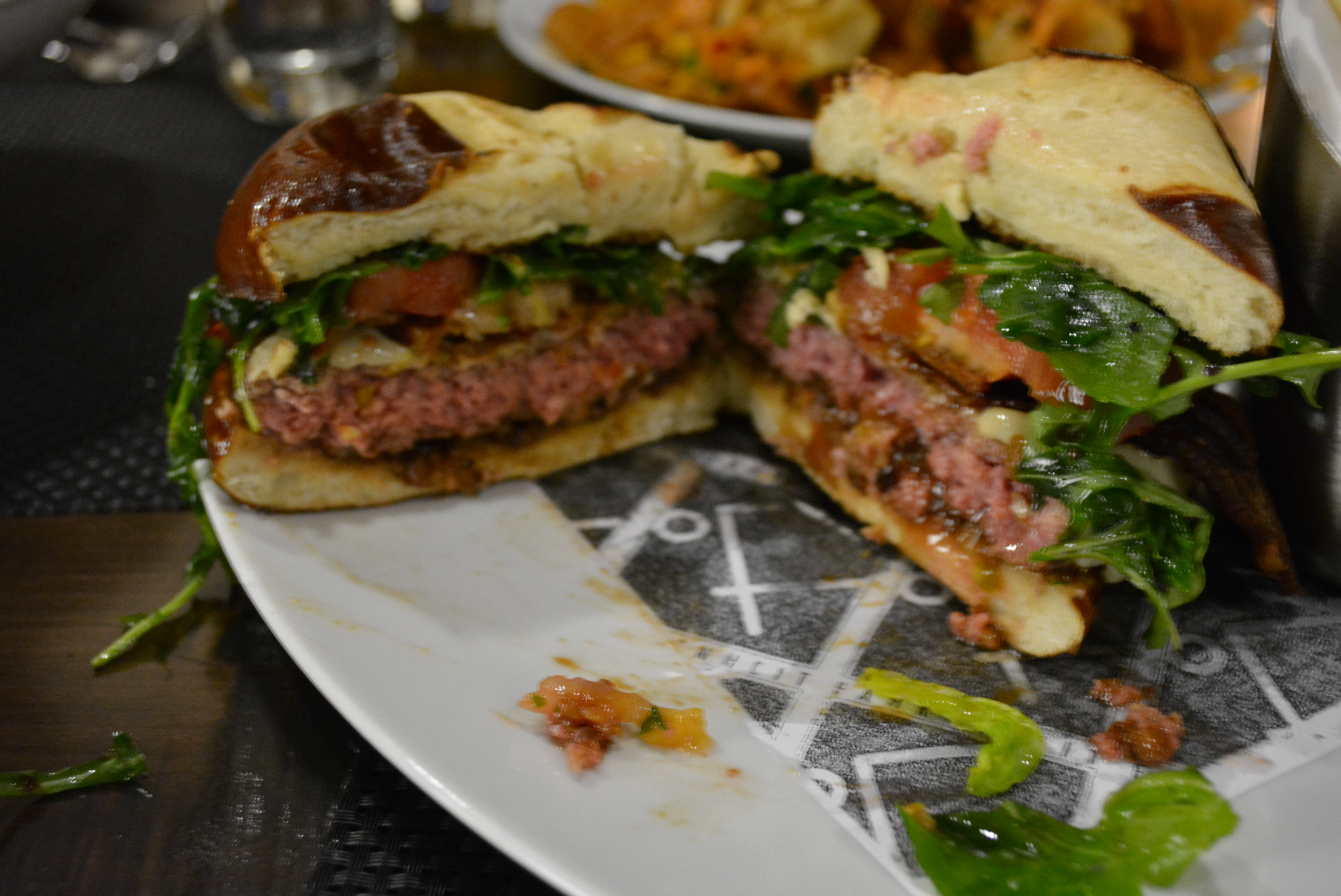 As for the bun experiment, I think come down on the side of the pretzel bun. I haven't tried their brioche bun, but the pretzel bun was substantial and and help up well to the juiciness of the burger. The buttery pretzel aspect of it also complimented the salt and the seasoning of the burger.
And I loved their fries. Coated in truffle oil and seasoned with parmesan and rosemary, they were delicious.
Does this restaurant deserve the Charlotte Burger Blog Seal of Approval?
Certainly. If you're not feeling paying $40 for an entree, but you want a burger with that level of quality, Fahrenheit is the place for you.
Signed,