When we go out for an official burger review, we usually bring our equipment: tape measure, scale, flux capacitor, etc. But we don't just stick to our quest to eat every burger in Charlotte when we go out for reviews. Sometimes we want to write a quick review of a burger that we just happened upon. We call these Short Orders.
Location: 633 Indian Trail Rd, Indian Trail, NC 28079
Website: starsburgers.com
How did you hear about the Stars Burgers?
I got a hold of one of those coupon books that schools sell as fundraisers. I'm not usually a big fan of these. They're normally full of Buy One, Get One Free Roast Beefs from Arby's 1. I never use those. Or, if there is a good restaurant, it's like 5% off. It's not enough to even remember to bring it along. I should just give a donation.
But this one was actually pretty good. They had a lot of great restaurants, including Nom Nom Burgers and The Liberty 2. And I was flipping through I noticed a burger place I'd never heard of. Stars Burgers in Indian Trail. One of my new co-workers is continually reminding me to review places in Union County, so I thought I'd give it a shot.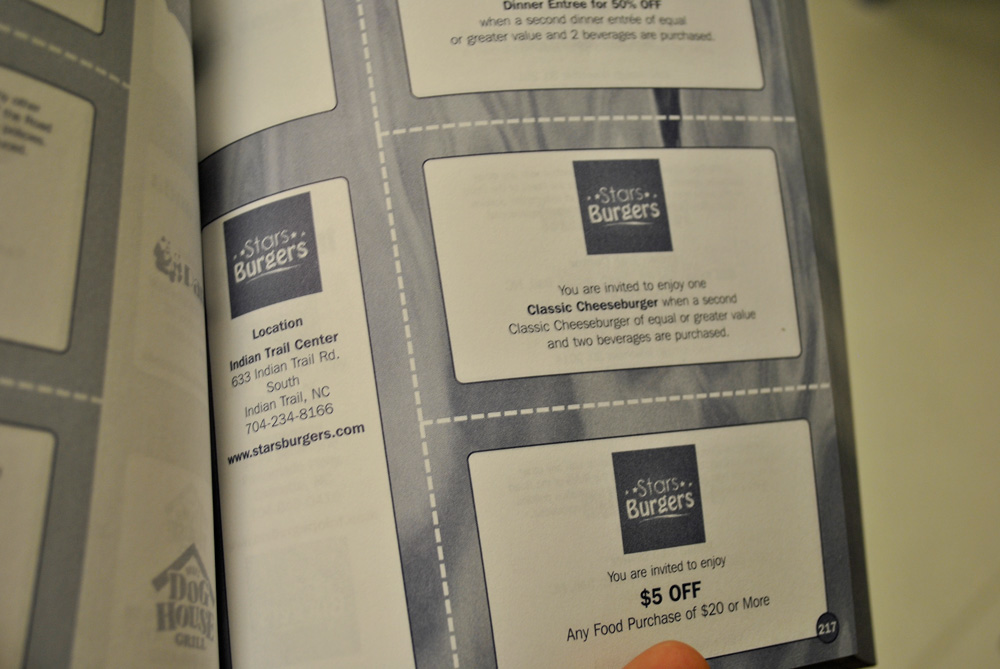 Why wasn't this a full review?
Because we're idiots. We got there and realized that we didn't take our scale or tape measure with us. Actually, I forgot the damned coupon book too. So, not only did this become a Short Order Review, it's a full-priced Short Order Review.
What was it like inside?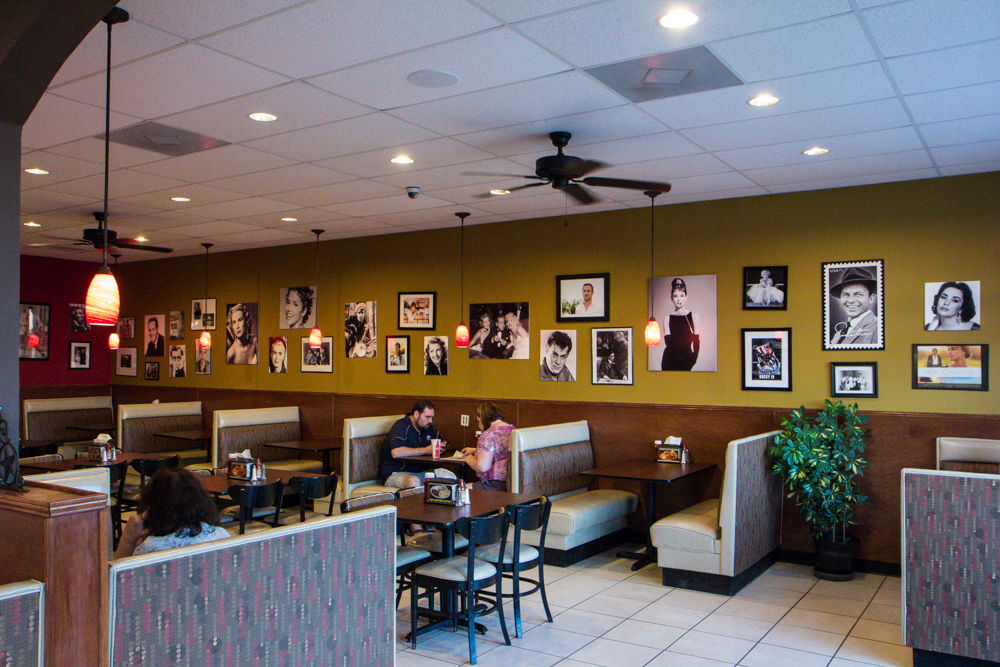 I suppose I could have figured this out by the name, but Stars Burgers has a Hollywood theme. Their walls are covered with pictures of famous movie stars, from Audrey Hepburn, to Halle Berry, to John Wayne.
Honestly, the decor seemed a little weird. There wasn't much rhyme or reason to the pictures. It was find someone famous, then find a blank spot on the wall. It seemed haphazard, like a low-budget Planet Hollywood.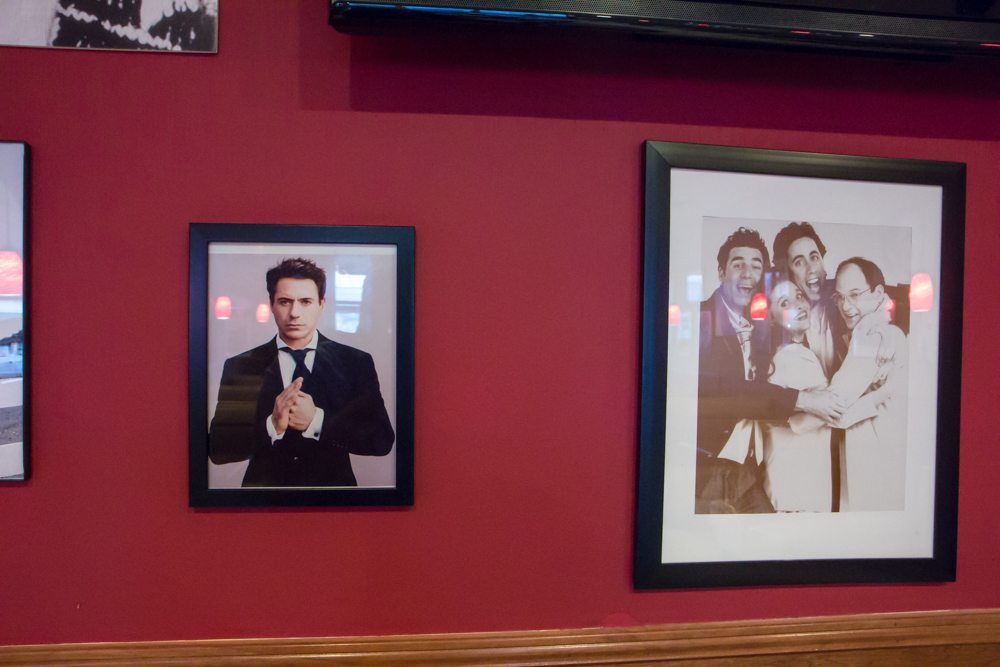 What did you order?
I got the Texas Cattleman's. It's a patty (not cooked to order), with lettuce, tomato, an onion ring, A1 sauce, and your choice of cheese. I got the cheddar jack.
You pay before you eat at Stars, and I want to note that if you pay with a card, there is no option to leave a tip. They just charge you for the burger, like a fast food place. Personally, I like to be able to leave tip if I want to.
How was the burger?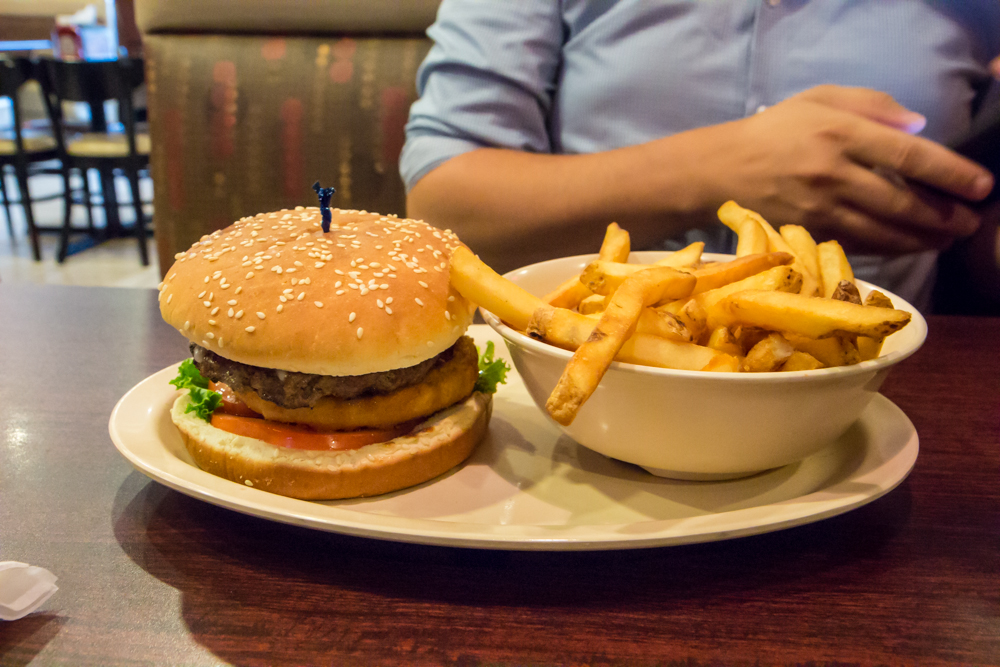 Not great. When we parked and walked in, it smelled fantastic outside, so I thought for sure this would be a good burger. Instead, it was dry and I thought the A1 gave it a strange flavor. Normally I like A1, so I couldn't really explain it. Nothing else was really notable.
I would rate it a 2.5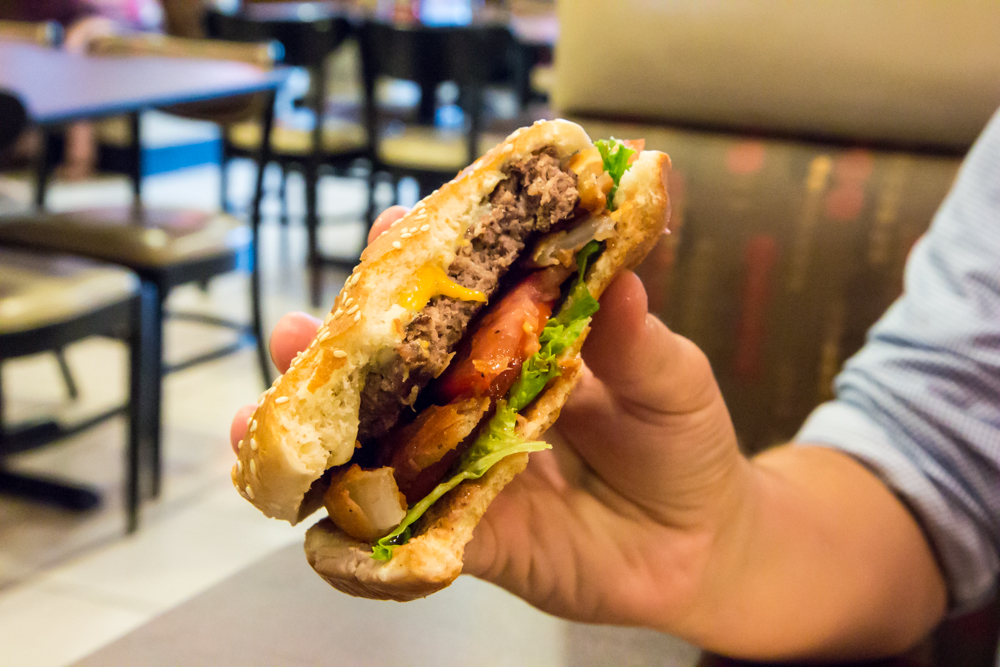 Would you come back here again?
I can't imagine I will. They are opening a new location in Concord, and perhaps it will be better. But if I was in Indian Trail again, which is doubtful, I probably still wouldn't go.
Signed,

Notes:
Not that I have anything against Arby's. I just don't want to be the guy with the coupon in the Arby's line. ↩
Review coming soon. ↩