Location: 14825 Ballantyne Village Way 28277
Website: www.burger21.com
The people from Burger 21 really wanted us to stop by. We received emails from three separate representatives inviting us to stop by and try their burgers. We can be harassed into doing just about anything, so last week I drove down to Ballantyne to see what they have and what they're so proud of.
Burger 21 is not to be confused with South 21. Burger 21 originated in Tampa, Florida, and is a chain with 9 locations (as of this writing) with plans for at least two more. Their footprint will stretch from Arizona, to Georgia, up to New York. Burger 21 is owned by the same group that runs The Melting Pot, but, as I found out when I visited, you shouldn't use that to draw any conclusions about the place.
The Melting Pot is a restaurant with an investment in time. You get four courses, which take place well over an hour. And you need a flashlight to find your table. Burger 21 is riding on the wave (Fad?) of fast/casual restaurants 1, and is decorated like an Apple Store.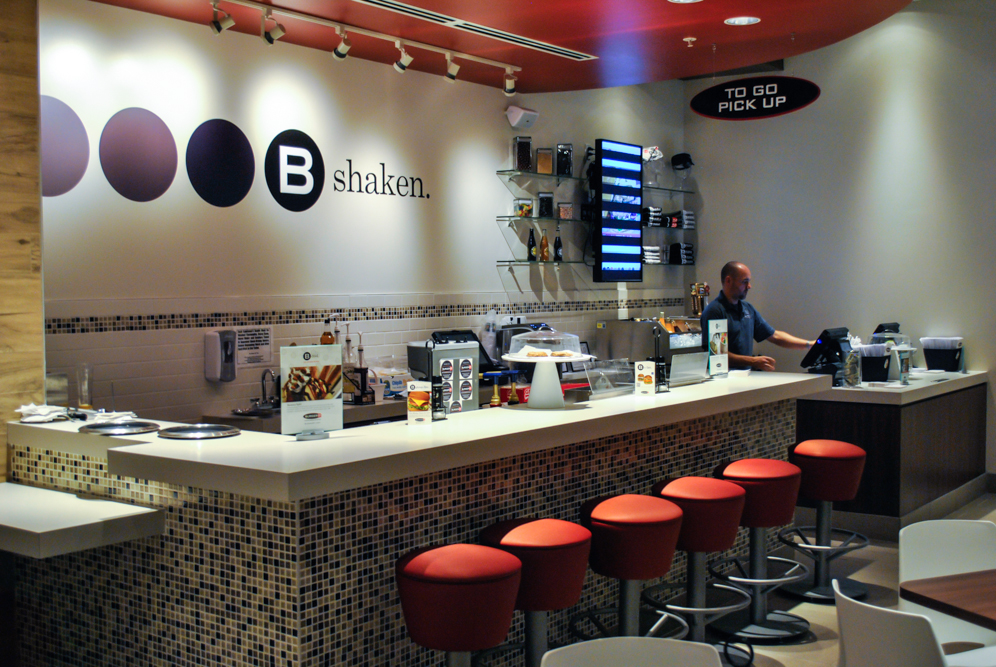 They have 10 (beef) burger options on their menu, which was great. As I've written before, I've had a lot of Carolina Style burgers lately, and I was jonesin' for something different. They had several interesting options, but I was intrigued by the Philly Cheese Burger, since I've never seen one of those on a menu before.
Here's the Tale of the Tape:
EXHIBIT A: THE PHILLY CHEESE
(with grilled peppers and onions, provolone and white American cheese, Dijon chive mayo, toasted brioche bun)
Official Diameter: 4 inches
Official Height: 3 inches
Cost: $6.99 (Does not include sides)
Cooked to order: Probably
When you place your order, the server (or, mover, as they apparently are called) will tell you that all burgers come medium-well. Then they ask if that's okay. I should have asked, but apparently that's just the default and they can cook it more if you want. I assume they can't cook it less. Medium-well was fine with me.
I was impressed that the burger was perfectly cooked with the appropriate amount of pink in the middle, since lately I've had several that have were overdone. The burger was created with fresh ingredients, and an extremely tasty bun. It really did taste like a Philly cheese steak, only with better beef. If I had one complaint, it was that the patty seemed a little salty.
The Philly Cheese was an expertly designed burger, likely created by a corporate chef who will never step foot in this restaurant. That's the nature of a chain. But, the employees who actually cook it did a great job.
Burger Rating: 4
Other Food
Burger 21 features a sauce bar with 8 sauce variations, in addition to ketchup and mustard. I tried a couple, but both tasted very mayonnaise-y. I still applaud the effort. I like sauces.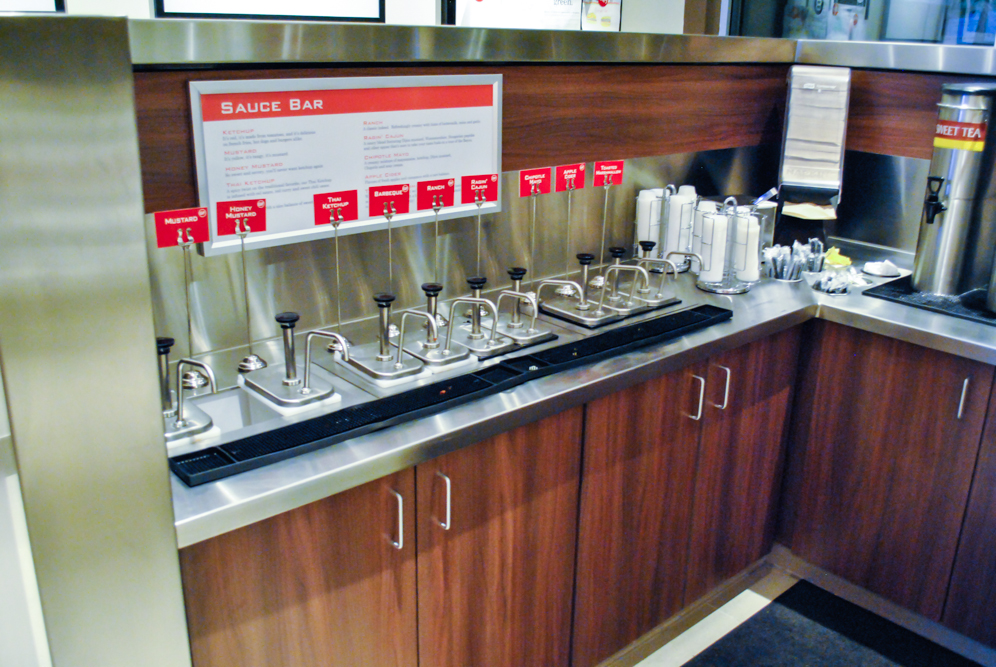 Burger 21 also is proud of their shakes, so I tried one. I got a Peanut Butter Chocolate shake, although I should have tried something more adventurous. I considered the Crème brûlée shake, but the server told me it was very sugary. I know, that should probably just be expected.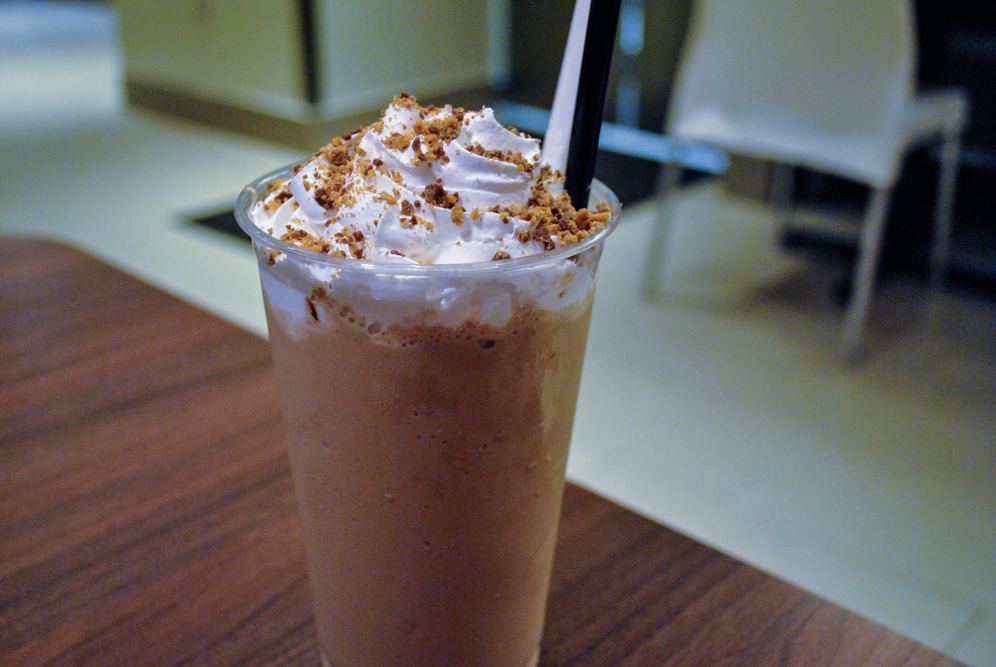 Beer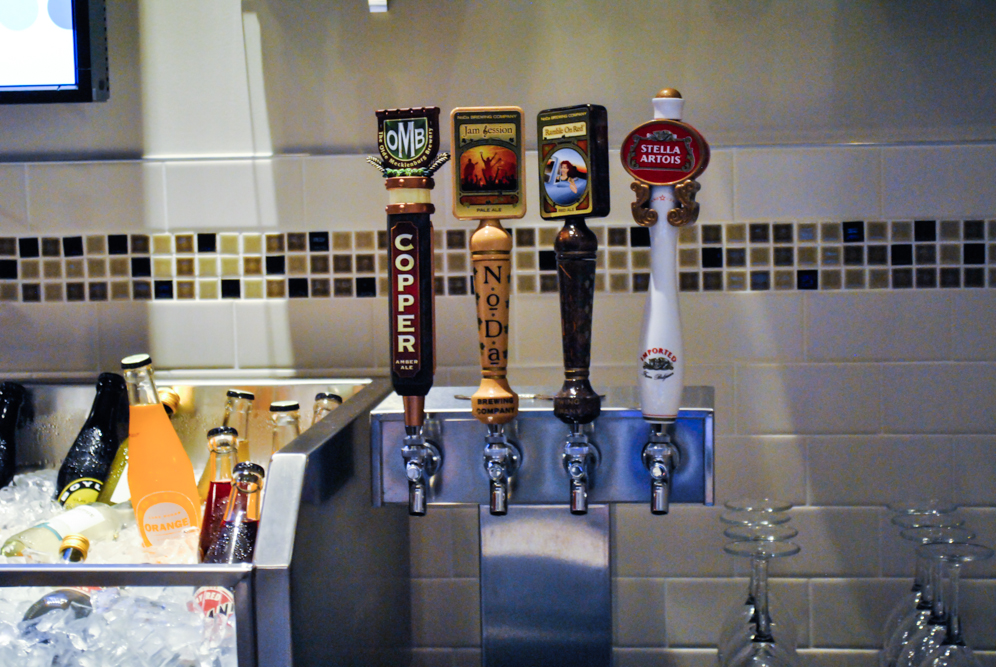 At a fast/casual restaurant, they have food that should be enjoyed with a beer, but often not the environment to enjoy them in. That was certainly the case here. Still, they have three local options on tap, which is commendable. They also had several national brands in bottles.
Beer Rating: 2.5

Atmosphere
I came at the wrong time for this type of establishment. It was a dark, rainy night and there were few patrons. The bright, modern design clashed with that dynamic. One of the things I don't get about fast/casual restaurants is that they A) charge dinner prices and B) serve high quality food, but seemed to be geared for lunch. The service model and interior space is not meant for a prolonged stay for dinner.
Also, their branding is a bit too cute, especially their B focus. They had signs on the wall telling you what to "B". For example: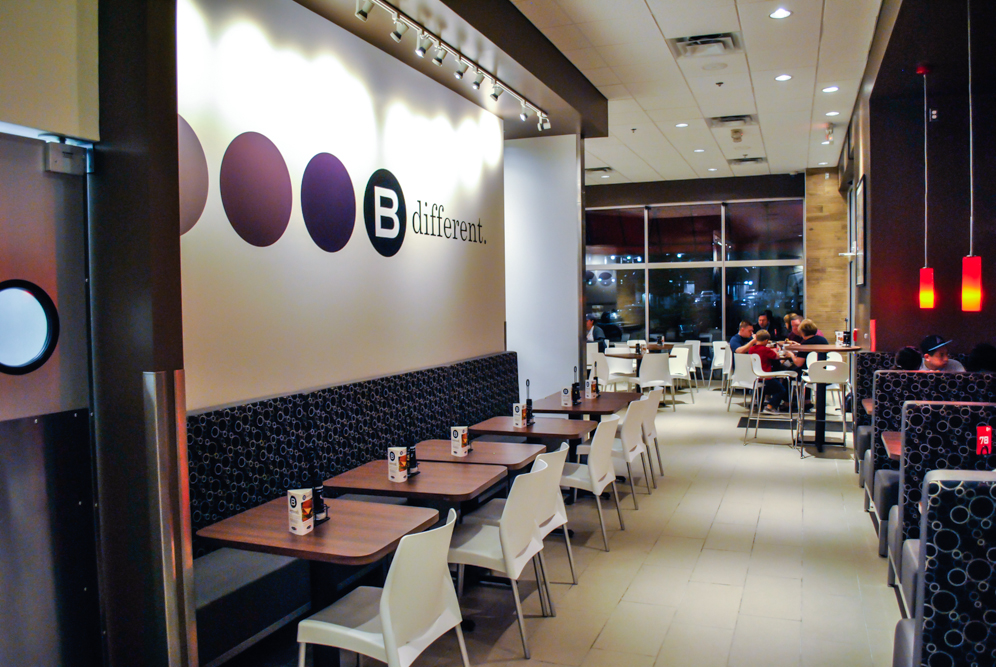 Even though fast/casual is the latest fad that everyone is doing.
Or,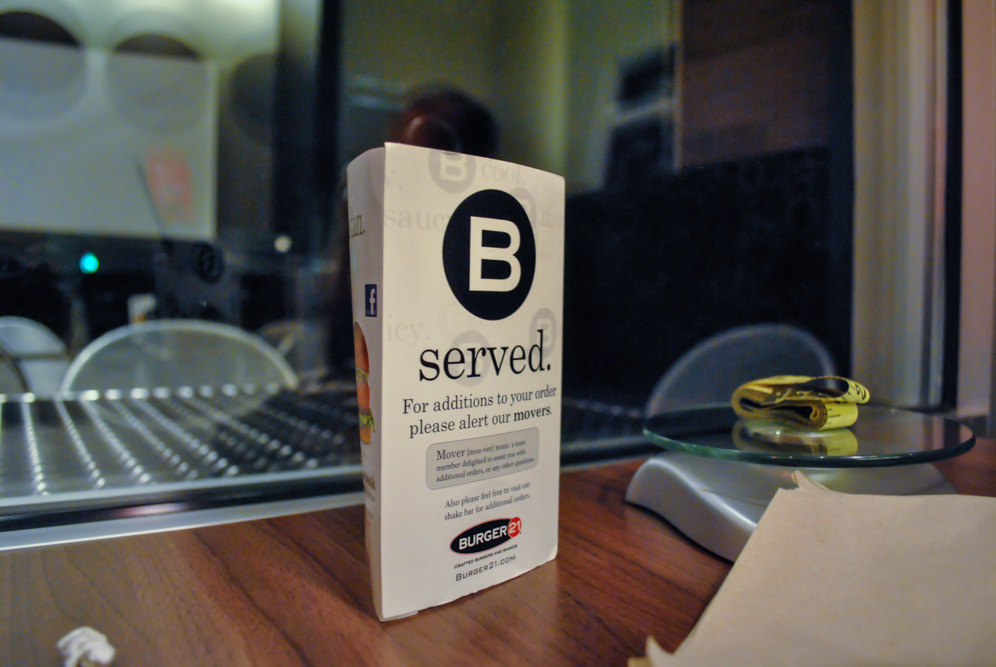 Yeah, that's what I expect in a restaurant.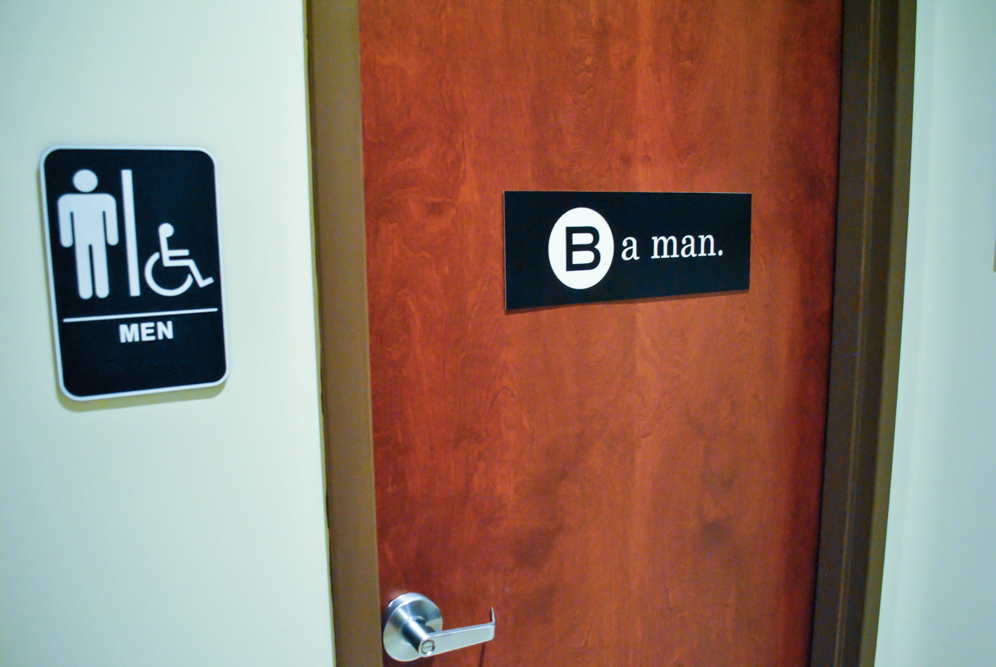 Fine. If you insist.
Atmosphere Rating: B minus. Actually, a 1.5.
Conclusion
Since they've committed to the B thing, what else could they tell you to B?
B courteous and know what you're ordering before you get in line, B polite and turn off your cell phones, I don't know. I've run out of ideas.
Will you come back here again?
If I worked near here I might stop by for lunch—their food certainly deserves to be tried again. This isn't the fault of anyone who works there, who all seem to do their job fantastically, but I just don't seek out places such as this.
Does Burger 21 earn the Charlotte Burger Blog Seal of Approval?
There are three components of the Charlotte Burger Blog Seal of Approval, and they only pass one of those qualifications. They have excellent burgers. But I don't want to spend time there, and, most importantly, they have very little Charlotte identity. Perhaps the Tampa Bay Burger Blog will take them up.
Signed,

Notes:
See Smashburger, BT's Burger Joint, Burger Company, others. ↩